Now is the time to become a Certified Management Accountant (CMA). Studies show that CMA's earn 29% more salary than non-CMA's in similar positions. Not only can you earn more salary, but by passing the CMA Exam you can demonstrate a high level of expertise in a broad range of topics. This expertise will surely help in the success of any organization, and give you a competitive advantage in the difficult marketplace for jobs.
The CMA Exam is made up of two parts:
Part 1: Financial Planning – Performance and Control
Part 2: Financial Decision Making
The Lambers teaching method will instill in you the principles and concepts in each area that are crucial to your success. This teaching method is conveyed in all of our training products.
Taking multiple exams? Need additional or multiple products?? Call us now at 1-800-272-0707 for complete course package options, customized bundles and any discounts that may be available.

Test Prep Software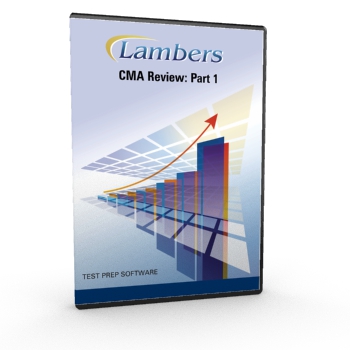 CMA Review Test Prep Software: Part 1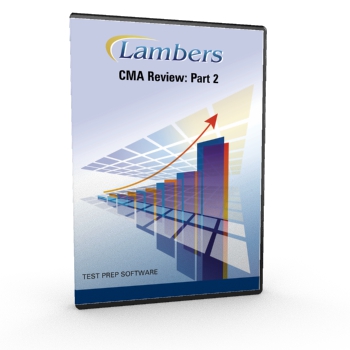 CMA Review Test Prep Software: Part 2
Flashcards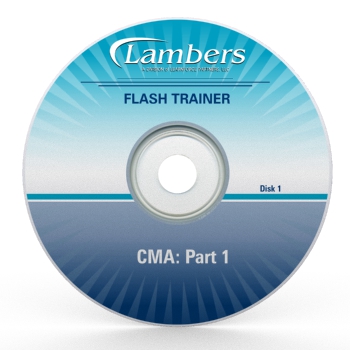 Lambers Flash Trainer CMA Part 1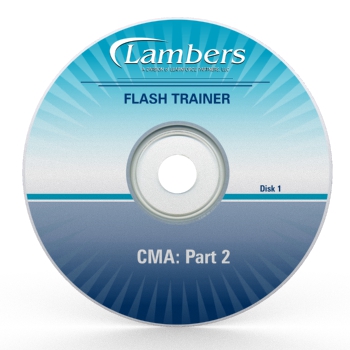 Lambers Flash Trainer CMA Part 2
"Ask The Expert" Service
Sale!