Considering a Career in Audit? Lambers will help you PASS
your CIA Exams.
• Disclosing recent trends on the exam, by part and by topic
• Show you where the examiners test most heavily
• Steer you clear of the irrelevant topics with little or no point
• Show you test taking tips and techniques to get those extra points
• Work hundreds on exam quality questions
"
I just wanted to let you know that I passed part 3 of the CIA exam. I'm a CPA so I'm done. I couldn't have done it without Lambers/Garland's help. I gave you full credit on the survey at the end of the exam. Thanks!
"
Get all Three Parts of the CIA Exam with this Bundle
Lambers CIA Review Part 1 Special Edition
–Internal Audit Basics
Lambers CIA Review Part 2 Special Edition
–Internal Audit Practice
Lambers CIA Review Part 3 Special Edition
–Internal Audit Knowledge Elements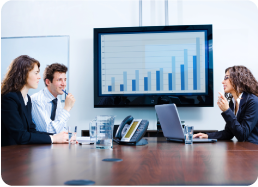 Download your FREE CIA Practice Exam Bundle Now
Copyright © 2005 - 2023 Lambers, Inc.