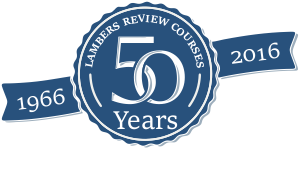 Engaging teachers, great content, fabulous courses and time proven results over the past 50 years! Lambers Inc. is a worldwide leader in the financial education arena, offering CPA, EA, CMA, CIA review courses for the financial professional. Lambers also offers a library of IRS (CE) and CPA continuing education courses (CPE) on a variety of topics.
When you enroll in a Lambers Course you will experience the difference. High quality, relevant content designed for your success!   Whether you are taking a certification exam or need continuing education the Lambers catalog of courses will have what you need.   Your success is our success!
We are constantly updating and improving our content to ensure that our customers have the most accurate training material possible.
Not sure what's next? Our sales staff can work with you to build a customized training plan. They'll work with you through all of the stages of your career from getting your initial designations to keeping current with Continuing Education. Call Now:         800-272-0707
The financial world operates with a 365 day year and so do we. Season in and season out, we are always developing new titles and enhancing existing ones. This focus maximizes your training efficiency and ensures you are always in-the-know about the current hot topics.
Our instructors and Subject Matter Experts are among the best in the business. Their knowledge and experience uniquely position Lambers to maximize your training and cut down on your prep time.
WHY LAMBERS?
Why would you want to enroll in a Lambers course? The answer is simple, success! Lambers, Inc. has a long history of successful students dating back to 1966. Lambers is committed to producing engaging review courses that are up-to-date and designed for you to pass. Continuing Education (IRS CE and CPE) courses offered by Lambers are convenient to access, relevant, and taught by nationally known instructors.
Lambers Courses are designed so that even difficult topics are made easy to understand. The Lambers teaching method of lecture, examples, illustrations reinforced by working practice questions has proven to be effective for over 250,000 successful students. The Lambers Continuing Education Library grows consistently every month with new, exciting courses. Let Lambers be your "one stop" to success in your accounting career.
Why Lambers? Because Lambers is your choice for professional training for today and tomorrow.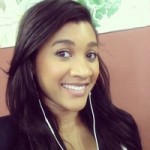 I am ecstatic to report that I passed the third and final EA exam yesterday.

I did a little happy dance…
Brenda W.
Enrolled Agent,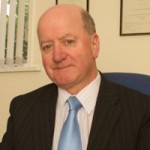 The material is well organized, and the concepts are well explained – and in plain English…
David B.
Texarkana, TX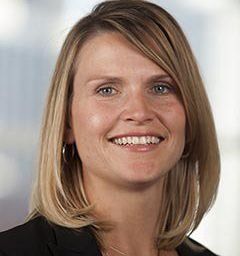 I just wanted to thank Garland Granger for assisting me to pass audit.
Lisa Marie M.
Frankfort, IL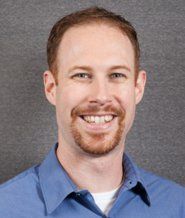 They were extremely helpful and made the exam material understandable.
Daniel K.
Brookfield, WI

Lambers' staff was there all along the way!
Ben G.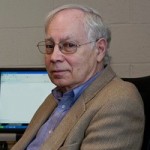 I passed Section 1 the first time using Lambers CIA kit.
Dennis H.
External Auditor,
CE vs. CPE
Holders of professional accounting designations such as EA, CPA and the newer IRS Annual Filing Season Program are in many cases required to obtain proper continuing education. What are the different types of continuing education and who is eligible to take them?
Check out this article to find out!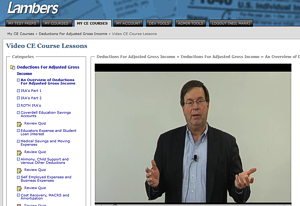 Simple and convenient, Lambers Review offers an extensive library of self-study online video courses to assist you in satisfying your IRS Continuing Education credits. Whether you're an Enrolled Agent required to fulfill 72 hours every three years or a tax preparer with a valid PTIN looking to stay abreast with industry education and achieve the voluntary Annual Filling Season Program (AFSP), Lambers has you covered. Choose from a wide range of topics that are relevant in today's ever change tax climate. Contact one of our knowledgeable consultants to help you build your "All Access Bundle" today!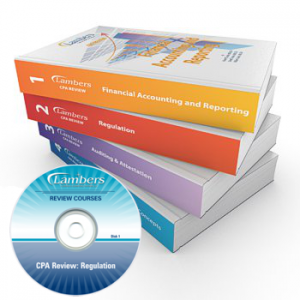 Everyone learns differently and Lambers has you covered with a wide variety of courses to fit all your CPA review needs. Bring the classroom home and choose our video lectures available on disc or online. Travel? Choose our iPod courses or audio lectures and study whenever, wherever. Just need to cram for the test? Lambers Test Prep and Flash Trainer provides all the key terms, formulas, definitions, unlimited practice and simulated exams you need to ensure your success on test day. And yes, we publish our own books too, ebooks and hard copy are available. Build your own package and get started today!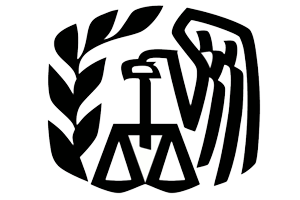 There are two things that are certain in life: Death & Taxes. The Tax Code is continually changing and competent representation is hard to find. The Enrolled Agent designation can help you reach the pinnacle of your profession by allowing you to offer a wide range of services beyond just tax preparation.
Lambers offers the only self-study video lectures for the IRS Special Enrollment Exams (SEE) on the market today. Our renowned professor Arthur Reed MBA, CPA, MST takes you chapter by chapter, explaining and demonstrating exactly what you need know in order to pass each exam. When combined with the Lambers Test Prep, this course bundle offers a powerful one, two punch that will greatly increase your odds of passing each exam on the first attempt. Recession proof your career and become an Enrolled Agent today!
Industry News
Keeping you in touch with what's important in the financial education world.