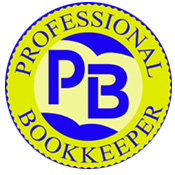 Offer quality bookkeeping and accounting services with confidence and make money year-round!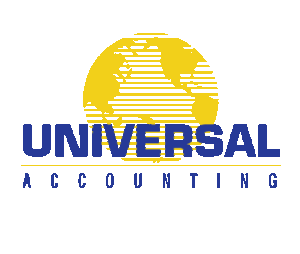 Lambers now offering the best Professional Bookkeeper program course available! Lambers and Universal Accounting School have partnered to offer the best Professional Bookkeeper course for all Lambers existing clients and prospects.
Learn everything you need to know to start and grow your own successful accounting and bookkeeping service specifically for small business.
This amazing course teaches you the double-entry accounting system that has been the backbone of business for the last 500 years! Learn how to take a business client from the "shoe-box" to financial statements following the 8 steps double-entry accounting.
You will actually do books for 11 different small businesses from different industries as you go through the course and learn the unique aspects of accounting for each – things people usually only learn by actually working for those particular businesses.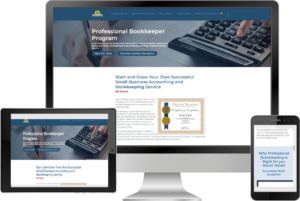 WHAT EXACTLY AM I GOING TO LEARN IN THIS
PROFESSIONAL BOOKKEEPER COURSE?
Module 1: Accounting Made Easy
Journals and Ledgers – General Ledger, Journals, and Subsidiary Ledgers
Balance Sheet – Assets, Liabilities, Accruals, Capital, Depreciation and Other Balance Sheet Accounts, with Exercises and Industry Application.
Business Entities – Sole Proprietorship, Partnerships, Corporations
Balance Sheet Practice
Earnings Statement – Revenue, Cost of Goods, Expenses, Chart of Accounts with Exercise and Industry Applications
Sales and Cost of Sales – SPEC's, Percentage of Sales, Mark-up, Gross Profit Margin
Module II – Practical Small Business Applications
Practical Application of Double Entry Accounting System for:
Furniture Store
Convenience Store with Gas Pumps and Service Bays
Bakery
Clothing Store
Module III – Advancing Your Accountability
Establishing a Bookkeeping System
Year End Closing
Cash vs. Accrual Accounting
Practical Application of Double Entry Accounting System for:
Dealership
Art and Frame Shop
Manufacturer
Construction
Non-Profit
Module IV – Building a Successful Accounting Service
Practical Application of Double Entry Bookkeeping System – Deli
Setting up your own business – licensing, taxes, etc.
Finding Employment as a Professional Bookkeeper
Finding New Clients for Your Own Practice – 12 Proven No-Cost and Low Cost Strategies for the Non Marketer
Establishing a Win/Win Pricing Strategy
BONUS – Two additional Practical Application Sets
Medical Office
Photography Studio
The Bookkeepers Toolbox

"This course take all you learned in actual practice. Lots and lots of practice in different industries, with clear instruction from Allen."

Rachel Blum

"If you are looking to start your own Tax Practice, Universal Accounting School will provide you with the training and guidance for success."
William Orphelia

"Their training not only taught bookkeeping and accounting skills but also how to market your business."

Roy Bartels