Our Corporate Customers
Collaboratively administrate empowered markets via plug-and-play networks. Dynamically procrastinate B2C users after installed base benefits. Dramatically visualize customer directed convergence without revolutionary ROI. Efficiently unleash cross-media information without cross-media value. Quickly maximize timely deliverables for real-time schemas. Dramatically maintain clicks-and-mortar solutions without functional solutions. Completely synergize resource sucking relationships via premier niche markets. Professionally cultivate one-to-one customer service with robust ideas. Dynamically innovate resource-leveling customer service for state of the art customer service.
Featured Corporate Clients
What Our Customer Are Saying…
Ben G.
It took over a year for me to pass the CPA exams, but Lambers staff was there all along the way!  Even Mr. Lambers himself reached out to me to offer encouragement.  The best part of the study material was that it enabled me to blaze through the multiple choice questions on the exam, which gave me hours to tackle the simulations and take full advantage of using the "Authoritative Literature" tab making every single answer count.  I had over 2 ½  hours to spend on the simulations for the 4 hour Audit exam alone.
Matt M.
Using Lambers EA review course I was able to pass my Enrolled Agent exam in less than six months with no prior tax preparer experience. I owe my success to Professor Reed's clear, focused lectures and the realistic practice exams. Without Lambers I never could have studied so efficiently and passed so quickly.
Jennifer C.
I have always considered going to tax seminars a waste of precious time and a dreadful experience. The seminars always are during my business's busiest time of year, and nothing about the continuing education experience has ever been convenient. I received a call from Kristina from Lambers Continuing Education, and it completely revised my thinking about what my continuing education experience has to be going forward. The customer service I received was excellent, which is always an important factor. The materials and website are easy to use and manage; I especially love the fact that I can do my continuing ed at my convenience. I will be using Lambers for years to come.
Joe T.
Using Lambers Material allowed me to pass all 3 parts of the EA exam on the first try.  They made it so easy.  Being able to access it from anywhere was a big plus for me as well as the fact that if you needed more clarification on an item you could use their reference material to better understand it.  I look forward to using their CE videos.
Brenda W.
I am ecstatic to report that I passed the third and final EA exam yesterday. (I saved Part 2 for last.) I did a little happy dance as I walked out of the Prometric testing center, giving the administrators a laugh. What a wonderful feeling!!!

Mr. Arthur Reed made this extraordinary accomplishment possible. He has the magic touch when it comes to making the Internal Revenue Code understandable. He is fun to watch and he proves over and over that he truly knows what he is teaching. He gives explanations and examples that are amazingly clear. Mr. Reed gets all of the credit for my accomplishment. I could not have passed these exams without him.

I am now just waiting for the approval letter from the IRS. I am so excited! Thank you,
David B. Texarkana, TX
I purchased the Lambers CPA self-study books and software and I was very happy with them.

The material is well organized, and the concepts are well explained – and in plain English. The material included was everything needed to pass, with nothing extraneous. I felt very prepared when going into take each section of the exam.

Also you can't beat the cost as I have seen many CPA review courses costing thousands. I am happy to recommend your product to anyone. You are free to publish any or all parts of this letter. Thanks Again!
Witikind N.
I am pleased to announce that I have taken and passed the CIA part 3 exam yesterday. Thanks for your tool which was very helpful to me.
Dennis H. (External Auditor)
Hello, My name is Dennis H. I am not sure if you read/use testimonials anymore on the website, but I wanted to send an e-mail with mine just so you have it. I am an external auditor for a large regional CPA firm here in the Midwest.

Over the summer, I began studying for the CIA exam, beginning with Part 1. Right there with me was Lambers CIA review kit, and of course, Garland explaining everything in just the right ways. I passed Section 1 the first time using Lambers CIA kit. I just took Section 2 today, using only Lambers CIA materials, and passed it on the first shot as well.

I think the most important skills set Garland gives those studying for the CIA exam, are the skills of critical evaluation. To look at the options you have for a given set of circumstances, and logically reason out why answers don't work, or conversely, why an answer does work.
Kristie S. (Legal Assistant)
Attached is my pass letter for Section 3 of the EA.  I never would have passed this without the practice test and "cramming" I did with the online program from Lambers.  I passed on my first try!  I was so excited because I get nervous taking tests and sometimes don't do so well because of it.  But now, I am confident in the quality of the study program and materials from Lambers so will be able to trust what I have learned when taking the next parts of the exam.

If I learn of anyone who wants to take the EA, or any exam Lambers may offer, I will definitely be recommending that they contact or look at Lambers for their study materials.  That's how great my experience has been, working with Lambers.

Thank you!
Lisa Marie M.
I just wanted to thank Garland Granger for assisting me to pass audit. I just found out yesterday that I passed the exam with an 81! He style of lecture really helped me. Thanks again.
Daniel K.
My name is Daniel K. and I want to thank you, your team and especially Arthur Reed for helping me pass the enrolled agent exams with the Lambers courses. They were extremely helpful and made the exam material understandable. I am a much better tax preparer for it. Thanks again.
Jason W. (Deloitte & Touche, LLP)
I just wanted to get a message to Garland to tell him thanks so much for his help. So please pass this on to him, if possible.

I passed all 4 parts of the CIA exam using the DVD review courses. Great instruction/ lectures.
Adrian G
I rarely write reviews or testimonials on products, but I believe Lambers CPA Review Test Prep deserves the recomendation. I was using Becker software, but was not passing the CPA exam. Then I searched for CPA apps on my iPhone and came across Lambers. I downloaded the app and a few days later Katie contacted me to help me pass the exam. I decided to purchase and give the BEC Review Test Prep a chance.

I absolutely found the test prep questions to be the most effective CPA online prep on the market. I passed my exams using this software and would highly recommend this to everyone studying for the CPA exam.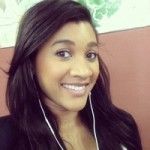 I am ecstatic to report that I passed the third and final EA exam yesterday.

I did a little happy dance…
Brenda W.
Enrolled Agent,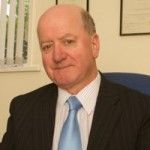 The material is well organized, and the concepts are well explained – and in plain English…
David B.
Texarkana, TX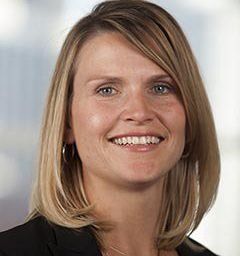 I just wanted to thank Garland Granger for assisting me to pass audit.
Lisa Marie M.
Frankfort, IL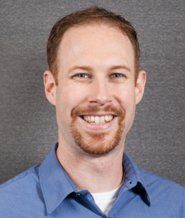 They were extremely helpful and made the exam material understandable.
Daniel K.
Brookfield, WI

Lambers' staff was there all along the way!
Ben G.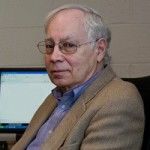 I passed Section 1 the first time using Lambers CIA kit.
Dennis H.
External Auditor,