AI For Accountants Certificate Series
AI is poised to have a significant impact on the accounting profession in many ways in the very near future.
AI is already being used in acounting to some extent, particularly in automating repetitive tasks and data analysis and many organizations are exploring AI solutions for cost savings and efficiency improvements.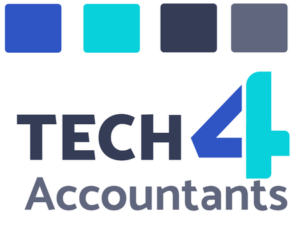 The adoption of AI in accounting will continue to grow, with more organizations implementing AI-driven automation tools for tasks like data entry and reconciliation. Accountants will increasingly use AI for data analysis and insights, improving the accuracy and efficiency of financial reporting. AI will become more integrated into accounting software and tools, with broader adoption for financial data analysis, budgeting, and compliance.

Accountants will need to acquire new skills related to AI technology, data analysis, and AI tool usage to remain competitive. It's clear that AI is an integral part of the future of accounting, and accountants who embrace AI, adapt their skills, and stay updated with technological advancements will be better prepared to thrive in the changing landscape of their profession.

Lambers, in partnership with nationally recognized AI expert Garrett Wasny is offering the following AI for Accountants Certificate Series which will prepare you for these inevitable changes.

This 5-course series is on demand and qualifies for up to 15 hours of NASBA approved CPE credit. Upon completion of this series, you will receive a frameable Certificate of Completion and be recognized as AN AI Specialist in Accounting.

AI will soon affect accountants in the following areas:
Automation of Repetitive Tasks:
Enhanced Efficiency
Improved Accuracy
Data Analysis and Insights
Fraud Detection
Predictive Analytic
Cost Reduction by automating routine tasks and streamlining process.
Compliance and Reporting
Why take the Lambers 15-hour AI Certificate Series?
You will learn how with AI can streamline processes, improve accuracy, provide valuable insights, and enhance career opportunities.
You will learn to be a more effective and valuable contributor to your organizations in an increasingly data-driven and technology-driven world.
About the Certificate Series?
This 5-course series includes the following
full

courses:
Artificial Intelligence for Accountants (3 hours)
Accountants, Meet Chatbot: Your Beginner's Guide to Getting the ChatGPT Conversation Started (3 Hours)
ChatGPT for Accountants (3 hours)
ChatGPT for Innovative Business Advisory Services (3 hours)
ChatGPT and the ELI5 Approach for Accounting Professionals (3 hours)
About the Instructor: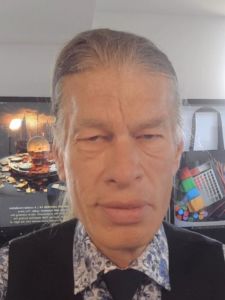 GARRETT WASNY, MA, CMC, CITP/FITP, is an artificial intelligence (AI) skills advisor to accountants worldwide and a former award-winning management consultant with Price Waterhouse. His roles include webinar producer, Internet speaker, author, AI app developer, and professional development leader.  He's published 50+ eBooks on accounting technology and ethics, written hundreds of articles and columns on Internet strategy, and delivered thousands of seminars and webinars to CPAs and accounting organizations in more than 40 countries.
Garrett's current AI projects include ProAdvisor.AI (a ChatGPT-driven professional services best practices and principles platform), GAAAP.AI (an AI-focused accounting education platform), LifeCelebration.AI (a livestream series how accountants can create AI art from financial information), and two generative art exhibitions ("Ledger Lines," a 3,000 image collection on the annals of accounting and "Art of Accounting," a AI-powered tribute to accountants from 17 distrinct specialities." He is based in Vancouver, Canada.