Become an Excel expert with the Lambers Data Analysis In Excel Certificate Series!

In today's fast-paced business world, the ability to quickly analyze and interpret financial data is crucial to making informed decisions. Accounting professionals like you are tasked with organizing and analyzing large amounts of financial data to provide insights that are essential to the success of your organization.
Lambers, in partnership with nationally recognized Microsoft Excel expert David H. Ringstrom, CPA have released the first and only Data Analysis In Excel Certificate Series.
This 8-course series is on demand and qualifies for up to 16 hours of CPE credit. Upon completion of this series, you will receive a frameable Certificate of Completion and be recognized as a Data Analyst in Excel Specialist.
Bonus Offer! FREE  Intro to Macro's Part1 and Part 2 $140 Value!
This 8-course series includes the following
full

courses:
Exceptional Excel: Intro to PivotTables
Exceptional Excel: Intermediate PivotTables
Exceptional Excel: Advanced PivotTables
Excel: Dealing with Duplicates
Exceptional Excel: Filtering Data
Exceptional Excel: Table Feature
Exceptional Excel: What-If Analysis
Advanced Skills for Accountants
You Need This Course!
It doesn't matter which version of Excel you are currently using; David will provide examples in several of the most recent versions of excel.
After taking this certificate series of courses, among other things, you will learn and become proficient in the follow areas:
The basics of creating and using Excel pivot tables
Understanding the PivotTable feature, the Linked Picture feature, the Recommended PivotTables feature, and others.
Learn how to extract data from other sources, create simple macros that can resolve the most frustrating aspects of pivot tables, determine the number of duplicates in a list, and much more.
Learn how to find and manage duplicate data within your spreadsheets and how to identify duplicates by way of the Conditional Formatting feature, summarize data based on a single criterion and/or a partial match and apply worksheet functions.
Learn several techniques you can use to quickly sift through large amounts of data in Excel.
Numerous opportunities to vastly improve the integrity of your spreadsheets as well as reduce the maintenance involved with your spreadsheets.
The What-If Analysis tools available within Excel's Data menu. You will learn how and when to make use of Excel's Scenario Manager as well as how to use the Data Table feature to compare calculation results based on two or three inputs.
Learn disaster recovery techniques, as well as lookup functions such as VLOOKUP, MATCH/INDEX, XLOOKUP and using Power Query to automate report clean-up and analysis.
About the Instructor: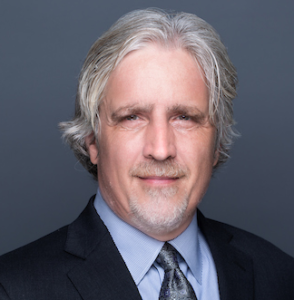 David H. Ringstrom is a nationally recognized expert in Microsoft Excel and a Certified Public Accountant (CPA). He is the president and owner of Accounting Advisors, Inc., a consulting-services business based in Atlanta, Georgia. David founded the company in 1991 and later began teaching continuing education classes. His mission is to provide quality training and consulting services on Microsoft Excel through various means such as live webcasts, on-demand self-study webcasts, and in-house engagements. David has taught hundreds of webinars on Excel and other topics and has also spoken at conferences and in-house engagements.
David is an author and freelance writer. He has written or co-authored five books, including "Exploring Microsoft Excel's Hidden Treasures". His Atlanta-based training and consulting firm helps businesses nationwide streamline accounting challenges with specialties in Microsoft Excel, Microsoft Access, Sage 50/Peachtree Accounting and QuickBooks. David has spoken at conferences or meetings for organizations such as the National Association of Certified Valuators and Analysts, Georgia Society of CPAs, South Carolina Society of CPAs, Georgia Government Finance Officers Association, Atlanta chapter of the American Society of Women CPAs and Perimeter Chapter of the Georgia Society of CPAs. He has taught over 2,000 live webinars on Microsoft Excel across dozens of training providers and is available for in-house training or conference engagements as well.
Bonus Offer! FREE Intro to Macro's Part1 and Part 2 $140 Value!