Exclusive TAXMA Tax Resolution Series Special
PRESENTED BY
ambers is making this exclusive Tax Resolution Series special offer to the TAXMA audience.
Tax Resolution as a service is booming.
Consider this. In early 2020, the IRS announced plans to increase collection enforcement. Then, the entire country shut down due to the coronavirus, leaving millions of people in financial distress. Hundreds of thousands of business closed for good.
Businesses as well as individual taxpayers are going to feel the effect of this for years to come. With all the deferred payroll taxes that the CARES Act permitted employers and employees to pay next year or the year after –there will millions more taxpayers in trouble. Add to that the confusion over the deductions (or not) related the Payroll Protection Plan loans and the unemployed people who got that $600 (or so) weekly windfall –but didn't take any IRS or state withholding – there will be a flood of taxpayers needing your help.
Get ready to help them, now!
10 Course Tax Resolution Bundle Only $249!
Tax Resolution Courses
Are you tired of working long-nights, having ungrateful clients that don't appreciate you?
Are you fed up with Congress making last minute changes to the tax laws in the middle of the season – and then extending the deadline?
Isn't it time you thrived all year long instead of relying solely on tax season?
The Lambers 10 course Tax Resolution Series, taught by the popular Eva Rosenberg EA, CTRS. is designed to provide a solid foundation for tax practitioners to handle all areas of IRS representation. This course will make it possible for you to get your fair share of business in this 400+ billion dollar arena.
You will learn about IRS ethical standards, how to avoid conflicts of interest – and, most of all – how to be a hero to your clients!
This series of courses includes:
1) Foolproof Tips to Release IRS Levies on Paychecks or Bank Accounts
2) Resolving Collection Issues
3) Preparing for an OIC
4) Preparing Collections Forms
5) 1040 Audit
6) After SUCCESSFUL Collections or Audits
7) When Collections and Audits Fail -Appeals
8) Computing or Recalculating IRS Interest & Penalties
9) Conflicts of Interest
10) Circular 230 Issues and Updates
Now Contains Bonus


Referral Marketing

Course
---
The Lambers Tax Resolution Certificate Series now includes a 1-hour bonus training on Referral Marketing, presented by Michael Rozbruch, CPA and Certified Tax Resolution Specialist, a pioneer in the tax resolution industry. In this course, normally valued at $495, Michael will teach you:
The 3 ingredients necessary to receive referrals
The hidden benefits to receiving referrals
Exactly how to implement your internal referral mailings
How to generate $5 to $10,000 a month in new tax resolution clients without any paid advertising!
Why do you need Tax Resolution training?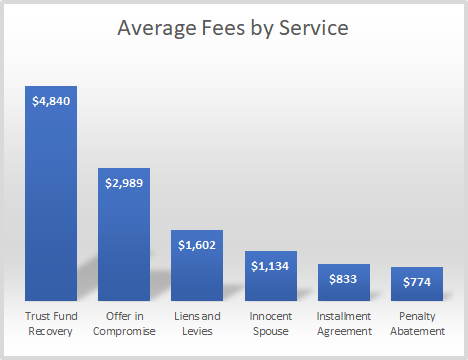 Source: https://www.getcanopy.com/blog/pricing-tax-resolution
Learn the process of Tax Resolution from expert Eva Rosenberg EA, CTRS. This 10-part series is designed to provide a solid foundation for tax practitioners to handle all areas of IRS representation. These courses will make it possible for CPA firms, law firms and EA firms to keep the representation in-house, instead of continuing to farm out the lucrative cases to other tax professionals – and potentially lose the client, long-term.
The series will give you the tools to handle all these IRS representation areas effectively: audit, collections, levy release and appeals. Specific guidance and tips are provided to succeed at audits – or to prevail in appeals; to prepare and present an Offer in Compromise with the lowest legally acceptable balance due; to put collections actions on hold, to get levies released – and how to appeal collections decisions when they are not in your clients' favor. You will also learn how to fix failed audits and collections cases started by the client – or other tax professionals who couldn't help your clients.
Best Value
Tax Representation Series
Library Includes:
◼ 1 Year unlimited access to all 10 courses
◼ Qualifies for up to 20 hours of CE or CPE credit
◼ IRS and NASBA listed and Approved
◼ Video based
◼ So much more...
List price: $399
Special One Year for:


$249