Lambers Continuing Education Special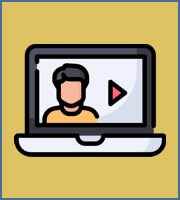 Lambers offers an incredible 1 Year All Access continuing education library that will meet the needs of any CPA.  Lambers is NASBA approved and our catalog of courses covers all of the major NASBA fields of study such as Taxes, Auditing, Management, Personal Development, Ethics, Information Technology and Marketing etc.  As a CPA, whether you are looking to sharpen a particular skill set, interested in new area's affecting the accounting world or simply need to fulfill all or just some last minute CPE credit hour requirements, the Lambers 1 Tear All Access Library will fill your needs.
Lamber's continuing education courses are taught by some of the best subject matter experts in the industry.  Each of our instructors have years of teaching experience and exceptional hands-on proficiency. Lambers' instructors are engaging, dynamic, and will keep you interested from start to finish.
In order to meet the needs of the diverse accounting professional, Lambers offers three different course formats: On-Demand Video, .PDF self-study courses, and Live Webinars. Our On-Demand Video and .PDF self-study courses are available anytime, anywhere and our Live Webinars are scheduled.
All Access Continuing
Education Library
Don't wait until the final month to cram all of your 2022 continuing education credits in. Lambers is offering its All Access Premium Continuing Education Library for up to 65% off. The Lambers library, including Live Webinars, is specifically designed for Enrolled Agents and CPA's
Why Choose Lambers for your CPE Needs?
Unlimited one year access to hundreds of .pdf and video courses
Unlimited one year access to live Webinars* (No final Exam Required)
Individual State Ethics courses included (most states)
Industry leading instructors
Large Selection of Tax course
Pandemic Tax Updates
New Inflation Reduction Act courses
New Tax Resolution courses
New International Tax courses
Large quantity of Accounting and Audit Courses
Financial Reporting and Analysis courses
CPA Project Management course
Wide range of NASBA approved categories
Yellow Book CPE Package to meet GAO Government Auditing Standards Included
Fast modern interface designed for how you study
So much more…
*Live webinars run from April through December 31st
1-Year Unlimited Use Only $225
Trust Lambers!
50+ years of Industry Experience & Excellence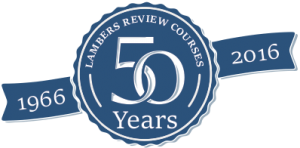 Lambers CPA Review was started by Vincent W. Lambers in July of 1966 in Boston, MA. The first class had six students and from that point the program grew to be the largest live instruction CPA Review program in New England. The Lambers teaching method of illustrations, examples and working problems has helped over 250,000 candidates pass the CPA Exam since that first class in 1966.