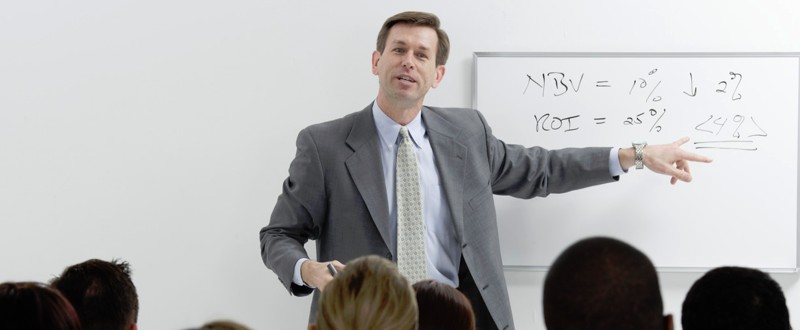 Lambers strives to ensure its course materials and instructors are the best available anywhere. Lambers's instructors are highly-skilled at bringing practical, real-world experience to the classroom in engaging, relevant and high-quality courses.
Our instructors' credentials range from bachelor's to doctoral degrees and many hold professional certifications. Still, it is their real-world experience that truly sets our instructors and the courses they teach apart.
Backed by the solid reputation during the last 47 years of training and test prep, Lambers is uniquely qualified to support your organization with quality one-stop training solutions from experienced professionals.
Featured Instructors
Garrett Wasny, MA, CMC, CITP/FITP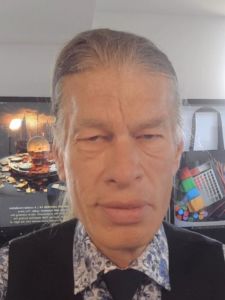 Garrett Wasny is an artificial intelligence (AI) skills advisor to accountants worldwide and a former award-winning management consultant with Price Waterhouse. His roles include webinar producer, Internet speaker, author, AI app developer, and professional development leader. He's published 50+ ebooks on accounting technology and ethics, written hundreds of articles and columns on Internet strategy, and delivered thousands of seminars and webinars to CPAs and accounting organizations in more than 40 countries. His current AI projects include ProAdvisor.AI (a ChatGPT-driven professional services best practices and principles platform), GAAAP.AI (an AI-focused accounting education platform), LifeCelebration.AI (a livestream series how accountants can create AI art from financial information), and two generative art exhibitions ("Ledger Lines," a 3,000 image collection on the annals of accounting and "Art of Accounting," a AI-powered tribute to accountants from 17 distrinct specialities." He is based in Vancouver, Canada.
David H. Ringstrom, CPA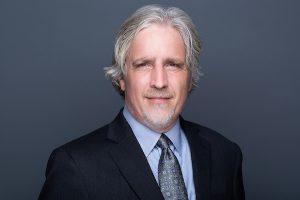 Nationally recognized Microsoft Excel expert David H. Ringstrom, CPA, is the president and owner of Accounting Advisors, Inc. based in Atlanta, Georgia. David founded Accounting Advisors in 1991 as a consulting-services business, later he began teaching continuing education classes as well. His mission since is to offer quality training and consulting services on Microsoft Excel via live webcasts, on-demand self-study webcasts, and in-house engagements. David has taught hundreds of webinars on Excel and other topics, in addition to speaking at conferences and in-house engagements.
Vicki M. Lambert, CPP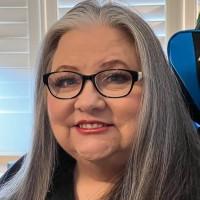 Vicki M. Lambert, CPP is president and academic director of The Payroll Advisor™ a firm specialized in the training of payroll professionals. With over 35 years of hands-on experience in all facets of payroll functions as well as over 20 years as a trainer and author, Ms. Lambert has become the most sought-after and respected voice in the practice and management of payroll issues. She has conducted open market training seminars on payroll issues across the United States that have been attended by executives and professionals from some of the most prestigious firms in business today.
Ms. Lambert is an adjunct faculty member at Brandman University in Southern California. She is the creator of and the instructor for the Practical Payroll Online program offered through the School of Extended Education.
Jamie Pratt, Dr. of Business Administration, Accounting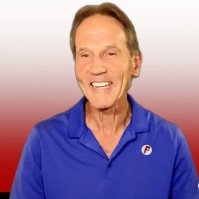 Jamie Pratt received his doctoral degree in 1977 from Indiana University and joined the Kelley School of Business in 1990, where he held the Alva L. Prickett Chair of Accounting and served as Chairperson of the Accounting Department and Graduate Accounting Programs. During his career he also held positions at the University of Washington (Seattle), University of Zurich, Northwestern University, and INSEAD. His research interests include financial reporting and auditing issues, and he published over 30 articles in the top academic accounting journals. He has served as Associate Editor of The Accounting Review and has received numerous awards for both research and teaching.
Eva Rosenberg, EA, CTC, CTRS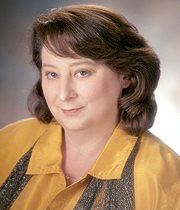 Eva Rosenberg, EA, CTC, CTRS (the Internet's TaxMama®) has a BA in Accounting and an MBA in International Business. Eva developed the EA Review course for UCLA over 20 years ago and has been teaching her own comprehensive EA course online for 15 years.
Eva is a member of the IRS' Los Angeles Stakeholder Practitioner Liaison team, and is the award-winning author of two best-selling books, Small Business Taxes Made Easy, published by McGraw-Hill and Deduct Everything! from Humanix Publishing. Eva was also a columnist for Dow Jones' www.MartketWatch.com for nearly 15 years.
Andrew Clark, EA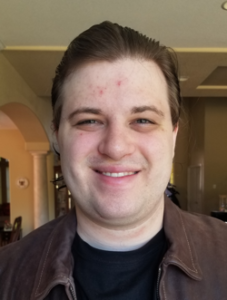 Andrew is an Enrolled Agent and the President of both Andrew Clark Enterprises and Tax CE Publishing. Andrew has been involved in the CPE market since 2010. In addition to writing CPE programs, Andrew provides tax consulting and tax preparation services to clients in the Sacramento region. Andrew is also an entrepreneur and enjoys consulting with other entrepreneurs helping them to achieve success.
Andrew enjoys both reading about taxation topics and creating easy-to-understand programs revolving around these complex concepts. He is also an in-demand lecturer due to his thorough understanding of the tax code and tax code changes.
Patrick McCormick J.D., LL.M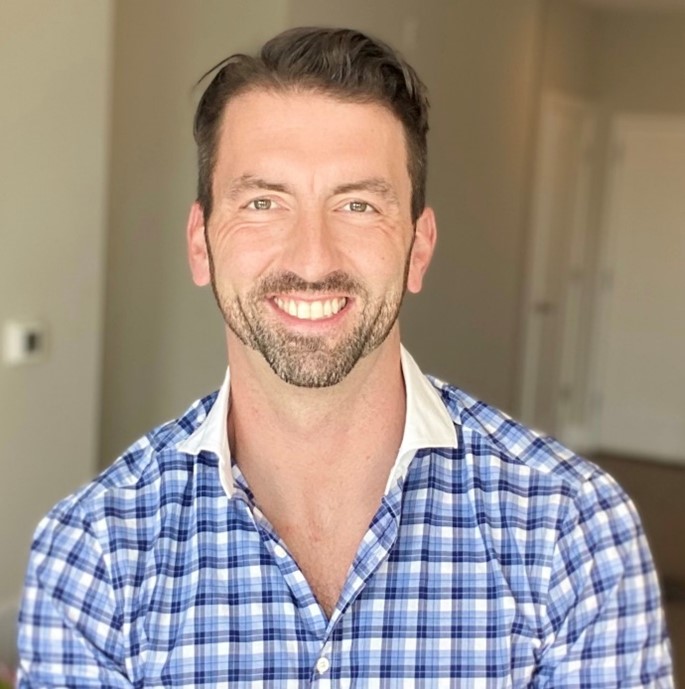 Patrick McCormick is one of the United States' pre-eminent international tax authorities, publishing his first treatise on nonresident tax in 2021. Patrick is a globally recognized international tax speaker, regularly giving programs to audiences around the world (both in person and virtually) on all aspects of international tax considerations. In 2020 alone, Patrick's programs on multinational tax issues received more than 100,000 registrations – with the vast majority of those registrants attending multiple programs given by Patrick. In feedback for Patrick's programs, attendees consistently note that Patrick is their go-to for international tax coursework, in part for his ability to simplify complex international topics.
Dr. Robert K. Minniti DBA, CPA, CFE, Cr.FA, CVA, MAFF, CFF, CGMA, PI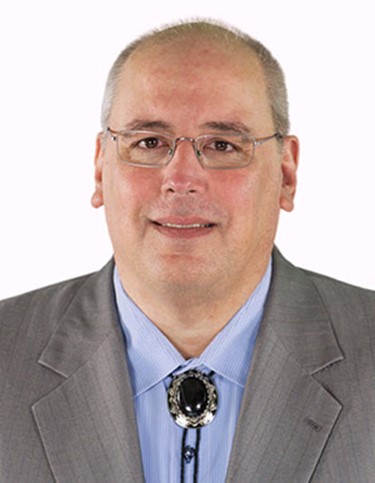 Dr. Minniti has taught graduate and undergraduate courses in forensic accounting at DeVry University, Grand Canyon University, Kaplan University, Northwestern University, and the University of Phoenix. He has designed graduate and undergraduate courses for Grand Canyon University, Northwestern University, and Anthem College. He is a writer and public speaker. He has experience in forensic accounting, fraud examinations, financial audits, internal audits, compliance audits, real estate valuations, business valuations, internal control development, business continuation planning, risk management, financial forecasting, and Sarbanes-Oxley compliance work.
Blair Cook CPA,CA CPA(Ill) MBA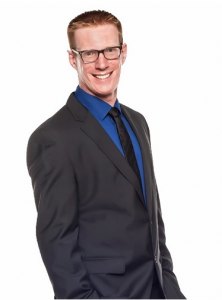 Blair is a many-time corporate director, CFO, author, speaker, educator, innovator, and thought leader. His educational videos of accounting and finance have millions of views on YouTube. He has keynoted and spoken at national conferences from New York to Toronto. Along with business partner Jen Nicholson, he co-hosts CPA Canada's podcast series "CPA Success Podcast." He is the author of The Illiterate Executive: An Executive's Handbook for Mastering Financial Acumen.
Jennifer Nicholson CPA, CA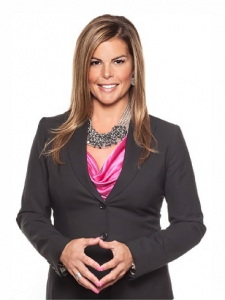 Jen is a dynamic financial professional with over 20 years of leadership experience in public practice, academia and industry. Jen is the co-host of CPA Canada's podcast series "CPA Success Podcast." Jen brings to the classroom a broad skill set and experience in all key facets of an organization including operations management, strategic planning, business development, finance, accounting, investor relations, human resources, and project management. Jen has a passion for making finance more attainable, whether it's working to articulate strategy in a financial context, bringing clarity to financial communication or teaching accounting to university students. Jen's career epitomizes the diverse experiences and roles that CPAs play in industry – from financial to operational leadership.
Jason Dinesen LPA, EA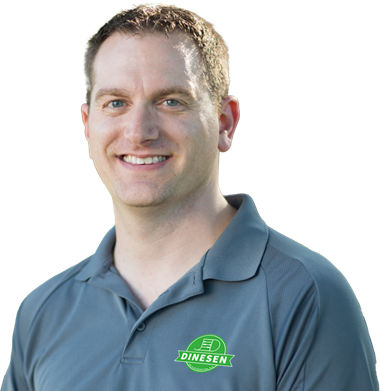 Jason self-admits to being a bit of a tax nerd. He loves helping people alleviate their fear of – and frustration with – taxes. He started Dinesen Tax Services as a side business with 3 clients while working a day job in a "cubicle farm" in West Des Moines. The "side business" quickly became something much more than that, and by August of 2011, he left the cubicle behind and took his business full-time.
Garland Granger, MBA, CIA, CPA, CFE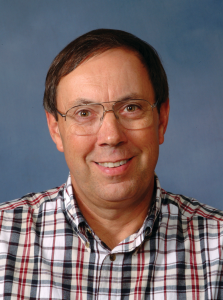 Garland Granger is full-time accounting Professor at Guilford College in Greensboro, NC. He worked for two years in banking, eight years in public accounting and has been teaching CPE and Review Course seminars professionally since 1995. Professor Granger is the primary instructor on the Lambers CPA Review Auditing Section and for the Lambers Certified Internal Auditor course. In addition, he is featured on many of the Lambers CPE Course offerings. His primary focus is financial accounting issues, fraud, and internal controls.
He believes that continuing education should be practical and informative as well as enjoyable. His teaching style is interactive and he enjoys using hands-on examples to reinforce his points. His sense of humor and his interactive teaching style make his seminars fun and helpful for improving the skill level of each participant in a practical manner.
Walter G. Austin, Ph.D., CPA
WALTER G. AUSTIN, Ph.D., CPA is an Associate Professor Emeritus of the University of Texas at El Paso. He has published self-paced learning materials for college accounting texts, a computerized audit practice set, audit sampling templates, and several articles in journals. Numerous continuing professional education courses have been written and presented for state and local CPA chapters. Speeches have been given to various professional and academic organizations such as the National Association of Accountants, the American Accounting Association, and local CPA chapters. He has received numerous teaching awards and is a former Senior Auditor in the financial services industry with KPMG Peat Marwick.
L. Keith Jordan, CPA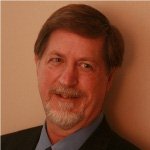 L. Keith Jordan is a Certified Public Accountant with over 30 years in progressively responsible accounting, supervision, and management experience. His experience in the industry has included general and cost accountant, accounts payable supervisor, property accountant, assistant controller, and controller. He has also worked as Controller/Business Manager for a higher education component campus. In addition to his accounting duties, Mr. Jordan's responsibilities have included network administration, software programming, and information technology development and coordination. Part of Mr. Jordan's expertise in business applications software. Among other languages and applications, he has worked with FoxPro, Visual Basic for Applications (VBA), FrontPage, and the Microsoft Office Professional Suite. His ability to create software applications and code to meet accounting and business needs has often helped him increase or extend organizational capability and effectiveness. Mr. Jordan is a Certified QuickBooks ProAdvisor and Affiliate. For several years, he taught QuickBooks as a classroom instructor and offered consulting services to help clients with management, accounting, and QuickBooks issues. Mr. Jordan is currently self-employed, engaged in technical writing and editing; he also develops and maintains www.lkjcpa.com, a website aimed at providing tools and resources for small business and individuals.
Christopher J Demaline, CPA, CMA, CFE, MBA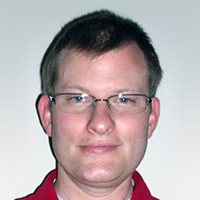 Christopher Demaline is a professor at Central Arizona College. He has taught accounting for more than 10 years. Chris has authored several accounting-related online courses and supplemental course materials. In addition, he has written several questions for the Certified Management Accounting exam. Chris also provides business start-up and business valuation consulting services. Chris' formal education includes an MBA from Grand Canyon University (Ken Blanchard College of Business), as well as a Graduate Certificate in business valuation from Indiana University (Kelley School of Business) and a Graduate Certificate in forensic accounting from Northeastern University. He also holds the CPA, CMA and CFE credentials. Chris resides in the Phoenix metropolitan area with his wife and son. During his free time, he enjoys hiking in the Superstition Mountains.
Kelen Camehl, CPA, MBA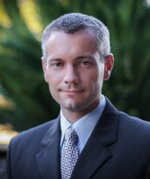 Kelen is a Certified Public Accountant with over 13 years of progressive accounting experience in various industries and currently serves as an accounting policy advisor with ConocoPhillips. Prior to this, he worked in various internal audit and SOX compliance roles within the company. Prior to joining ConocoPhillips, he gained public accounting experience with PricewaterhouseCoopers, working with various clients in the energy, electric, power, gas, and utility sectors. Kelen has remained activilty involved in CPA exam content development for the past six years and has authored in excess of a thousand multiple choices questions for different sections of the exam, attending various workshops with the AICPA across the country each year. Additionally, he also is a technical reviewer and content developer for both Wolters Kluwer (CCH) and SmartPros Ltd and an editorial advisor for the AICPA's Journal of Accountancy. He received his BBA in Accounting from Texas A&M University-Corpus Christi and his MBA in Finance at the University of Texas – San Antonio.
Joseph P Helstrom, CPA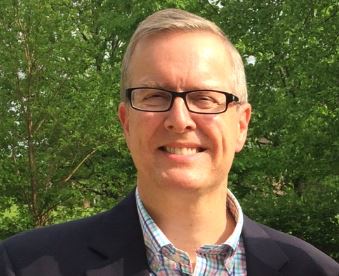 Joseph P. Helstrom, CPA is the Chief Financial Officer for Carmel Financial Corporation, a sales finance company and is also a partner at CFO Resources, LLC a technology training company focusing on training and courseware for accountants". Joe has over 25 years of experience as a CPA in both public accounting and industry. After auditing SEC clients for a large, global public accounting firm, he has managed the internal audit function as well as the financial reporting and analysis function for a global consumer electronics manufacturer and has directed corporate tax and corporate treasury functions for an international manufacturer of automotive parts. He has extensive experience in using and integrating computer applications to enhance the speed and decision usefulness of accounting and financial analysis processes.
Patricia McCarthy, MBA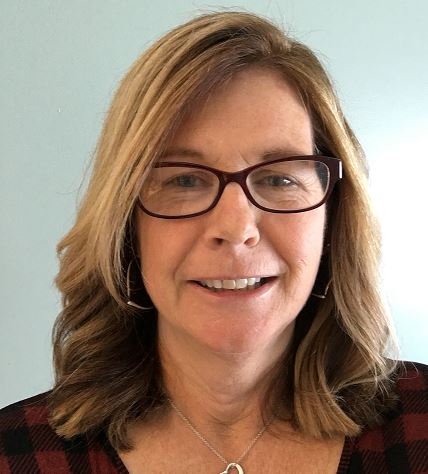 Patricia McCarthy is with CFO Resources LLC, a technology consulting firm that specializes in software training and customized courseware for accountants. Her focus is on Microsoft Excel and Access training. Patricia has been in software training for over 14 years and her client list includes the Indiana CPA Society who awarded her their Outstanding Discussion Leader award. She has been a contributor to the Journal of Accountancy and has published articles in several CPA Society magazines, including Indiana, Missouri, and Arizona. She is also certified as a MOS expert in Excel. Patricia is a graduate of the College of the Holy Cross and also holds an MBA from Babson College. She was a full-time Lecturer in Butler University's School of Business for six years and has taught at several of Indiana's other universities.
Mary S Schaeffer, MBA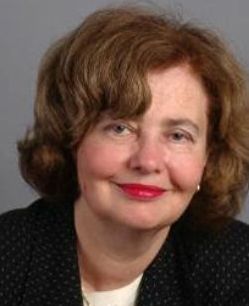 Mary S. Schaeffer, a nationally recognized accounts payable expert, is the author of 15+ business books. She runs AP Now, a boutique publishing and consulting firm focused on accounts payable issues. Before turning to writing and consulting, she worked in the corporate world as an Assistant Treasurer for the Equitable Life Assurance Society, a Financial Risk Manager for O&Y and a Corporate Cash Manager for Continental Grain, She speaks regularly at industry events, one-day seminars and online. She has an MBA in Finance and a BS in Mathematics.
Paul Winn, CLU, CHFC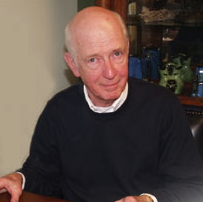 Paul Winn CLU ChFC is an insurance and financial writer with more than 30 years experience in the life insurance and securities industry as an agent/registered representative, an agency head, a marketing vice president for a life insurance company and the president of a corporate registered investment adviser. He was a long-serving member of the advisory board to the New York State insurance department. He is a published book author and creator of more than 100 insurance and securities training courses.
Michael J. Walker, CPA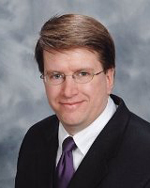 Michael J. Walker is a New England-based Certified Public Accountant with over fourteen years of accounting experience in the financial services, information technology services and construction industries. He is currently a Vice President at one of the largest financial institutions in the world. He has an extensive technical accounting background that includes hands-on experience with U.S. GAAP, Canadian GAAP, and International Financial Reporting Standards (IFRS). His expertise includes the accounting for derivatives, fixed income investments & securitizations. He graduated from Bentley University with a B.S. in Finance (1995) and an M.S. in Accountancy (2000).