1 Year All Access CPE
$499.95
The Lambers NASBA Approved "1 Year All Access CPE" offers unlimited access to our entire library of video based CPE courses.  Subscribers can view as many CPE courses as they like and qualify for as much CPE credit as they need for the extent of their subscription.
Lambers CPE Video Sample Clip
Lambers state -of- the- art video based courseware is engaging, dynamic and will keep you interested from start to finish. Your instructors make the many diverse topics covered in our CPE courses easy to understand.
No more tedious .PDF text based courseware. No need to attend an expensive, time consuming live seminar. You get your CPE credits when and where you need it.
Benefits:
Exciting video courseware format with a live instructor, keeping you engaged and interested.
No tedious .PDF text format
Online Access 24/7
Wide range of courses
No hidden fees
One Price, Unlimited Access
NASBA Approved
Volume Pricing:
Call today 1-800-272-0707 for our Small Business and Corporate Multiple User Discounts.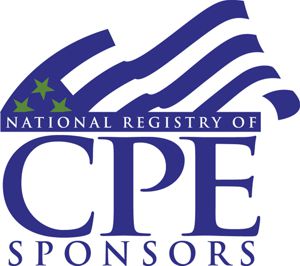 Related Products