CPA Review Bundle
$1,999.95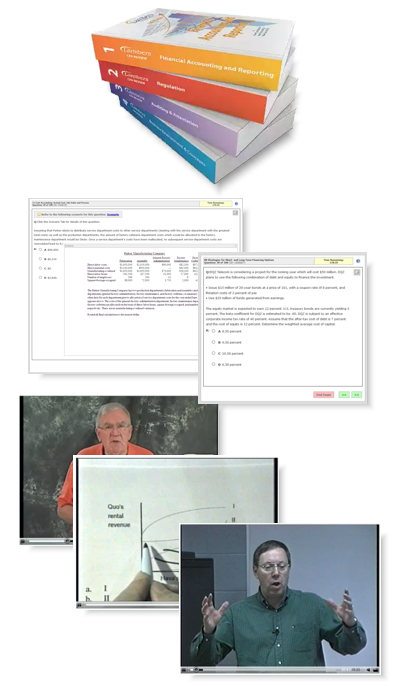 Online, on-demand learning has come a long way in recent years and is considered the preferred method of study for working professionals today. The Lambers CPA Review Bundle is our most comprehensive product available to exam candidates looking for a full course review without the cost and time restrictions associated with live instruction. By combining these great products in one bundle, you'll have all the benefits of a class setting, but with all the convenience online learning brings. Study at your own pace, anytime, anywhere!
Lambers CPA Review Bundle includes:
Over 135 total hours of video lecture. (BEC, FAR, REG, and AUD)
Experienced Instructors reinforce lecture by working hundreds of questions and explaining solutions.
Test Prep software (all four sections) over 4,500 questions, answers, and explanations
Hard copy textbooks for all four sections
"Ask the Expert" Online instructor support - FREE
Free update guarantees!
No Pass Guarantee w/no time limits!
Start preparing today and find out why Lambers CPA Review remains the fastest and most effective way to pass the CPA exams!