Exclusive Lambers EA Package
PRESENTED BY
ambers is making an exclusive $499 offer to the Testing.org audience. This offer is not published anywhere else. After purchasing the Lambers EA package, when you pass all three parts of the EA exam, Lambers will activate a full year All Access CE Library, including unlimited live webinars ($500 value). Hundreds of hours of webinars, video and .pdf courses to meet your EA continuing education requirements.
Over 55 hours of Video courseware content. Over 2,100 questions, just like the ones on the real exam, in our three tiered adaptive test prep engine. Part 1, 2, 3 printable Tax Study Guides included. Free instructor support, directly from course author and world-renowned professor Eva Rosenberg, AKA TaxMama.
Lambers is the only company with 55+ hours of video included in our bundle.
We offer more than 4 times the video courseware instruction than our competition.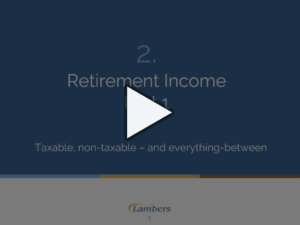 LAMBERS EA PACKAGES INCLUDE:
he Lambers Review Enrolled Agent training products are designed with one objective in mind, to have you pass the Special Enrollment Exam. The EA Exam is a rigorous three part exam, which tests you in virtually all aspects of taxation. To help prepare you for this exam Lambers Review EA course will:
Show you where the examiners test most heavily
Disclose recent trends on the exam, by part and by topic
Explain how to focus your study on the hot topics
Steer you clear of the irrelevant topics with little or no points
Show you test taking tips and techniques to get those extra points
Work hundreds of actual exam questions with you
Review many of the actual tax forms referred to on the exam
Use real life illustrations to help understand the why's of tax law
Show what you need to memorize for the exam
What Makes Lambers EA Courseware Special?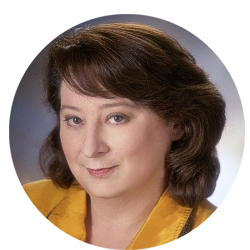 Eva Rosenberg (Internet's TaxMama®)
Eva Rosenberg, the Internet's TaxMama®, is a syndicated national columnist, writing for Dow Jones' www.MarketWatch.com tax resource. She teaches tax law and representation to tax professionals , and is a popular speaker at tax workshops for Internet businesses, organizations, and tax professionals. Additionally, Eva answers tax questions, provides a free daily podcast, a weekly ezine, and a wealth of other resources at www.TaxMama.com.