Exclusive Offers from Lambers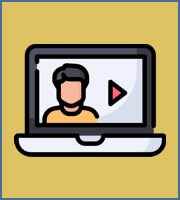 Lambers is offering these exciting special deals to individuals who have previously purchased Lambers products. From our Certificate Series to Continuing Educations, to our famous Enrolled Agent product, these deals offer something for every financial professional.
All of these deals are only good through September 19, 2022, so order now!
Exclusive Former Customer Discount Pricing:
| | |
| --- | --- |
|     Tax Resolution Certificate Series: $299 |     International Tax Certificate Series: $299 |
|     Continuing Education Library: 2-Years: $349 OR 1-Year: $199 |     2022 EA Complete Bundle (courseware and test prep): $399 |
|     2023 AFSP Full Bundle: $99 | |
Tax Resolution Certificate Series
Tax Resolution As A Service is Thriving. Tax Debt in the United States is estimated at over $527 billion. Earn your Tax Resolution Specialist certificate from Lambers and get your fair share of this business.
Why Become a Tax Resolution Specialist?
Over 13 million people need your help
Average Fees are 4X to 25X higher than 1040 returns
Average Installment Agreement Fee $833
Average Offer in Compromise Fee $2,989
Average Trust Recovery Fee $4,840
Work Less, Make More
Yearlong opportunity, no seasonality
Lifetime access to Lambers courseware
Earn up to 20 hours of IRS or NASBA approved CE/CPE.
Taught by popular Eva Rosenberg, EA, CTC, CTRS (the Internet's TaxMama®)
Now Includes Bonus 1-hour Referral Marketing Course ($495 Value)
Presented by Michael Rozbruch, CPA and Certified Tax Resolution Specialist, a pioneer in the tax resolution industry. Michael will show you exactly how to generate $5 to $10,000 a month in new tax resolution clients through referrals without any paid advertising.
Only: $299
International Tax Certificate Series
Enormous opportunities exist for practitioners to monetize international tax expertise. Earn your International Tax Specialist-Inbound and get your fair share of this booming niche.
Why Become an International Tax Specialist?
Demand for International tax expertise has vastly exceeded supply for decades
Increase your earning power by earning your certificate as a United States International Tax Specialist – Inbound
Private forum with direct access to Patrick McCormick
Earn up to 14 hours of IRS or NASBA approved CE/CPE
Courses and Forum access do not expire, access forever
Taught by Patrick McCormick,  J.D., LL.M, one of the United States' pre-eminent international tax authorities
Demonstrate your competency and increase your or your firms earning power by taking and passing the Lambers United States Tax Considerations for Nonresident Taxpayers.
Save 65% Now! Only $299
All Access Continuing Education Library
Don't wait until the final month to cram all of your 2022 continuing education credits in. Lambers is offering its All Access Premium Continuing Education Library for up to 65% off. The Lambers library, including Live Webinars, is specifically designed for Enrolled Agents and CPA's
Unlimited access to hundreds of .pdf and video courses
Unlimited access to live Webinars (No final Exam Required)
Large Selection of 2022 Tax season courses
Updated Tax Resolution Courses added
Updated International Tax Courses added
Updated State Ethics courses included
Yellow Book Course Package to meet GAO
Government Auditing Standards Include
New Accounting and Audit Courses
New Accounting and Audit Courses
Wide range of NASBA approved categories
Industry Leading Instructors
2-Year Unlimited Use Only $349
1-Year Unlimited Use Only $199
2022 EA Complete Bundle
Stop putting off earning your EA. This is your year.
Why you need your EA:
Instant credibility and validation of your skills
Can practice and represent clients in front of the IRS in all 50 states
Limitless Earning Potential
Can cash in on the thriving tax resolution niche
Year round opportunity
Once you've earned your EA, many opportunities open up for you. You may choose to focus more on the higher revenue business returns or get involved in the ever-increasing tax resolution problems your clients are facing.
Lambers will make your path to becoming an EA a whole lot easier and we are make it a whole lot more affordable!
Lambers Complete EA Bundle includes:
Over 60 hours of video training
Over 2,100 practice question, answers and detailed explanations
Over 450 Flashcards
BONUS-Get 1 year access to unlimited continuing education library including live webinars after you pass all three parts
2023 AFSP
Everything you need to renew you AFSP.
Package includes the 6 hour Annual Federal Tax Refresher course with a 100 Question final exam. Targeted content from expert Eva Rosenberg means you will pass!
IRS Approved
Automatic reporting to the IRS
Expert instructors make taking these courses and passing the exams a breeze
Ethics course included
Video courseware format
All courses updated for 2022 filing season
All courses updated to meet 2022 IRS requirements
Wide range of IRS approved categories
Fast modern interface designed for how you study
ALL PRICING GOOD THROUGH SEPTEMBER 19, 2022!