Lambers introduced the first intensive CPA Review course 50 years ago. We've been doing this longer and better than anyone else on the block. To this day, Lambers CPA Review remains the fastest and most effective way to pass the exams.
Experience
A 50-year track record of getting our students past some of the most brutal exams on the planet.
Excellence
Over 135 hours of targeted instruction & problem solving along with over 4500 questions in an adaptive testing engine.
Support
FREE 'Ask the Expert' instructor support and a partner that stays with you until the job is done.
Get 50% off!
To celebrate Lambers' 50th we are making our
CPA Review Bundle
available for only
$999.95
!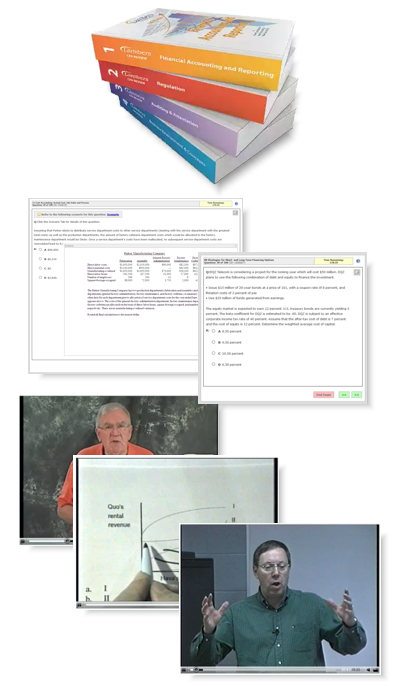 Lambers CPA video courses are the most intense lectures you will ever encounter. Our professional instructors are filmed in studio using the Lambers instructional technique of lecture. They work hundreds of exam quality questions thoroughly explaining the solutions in way that is easy to understand and retain. The instructors cover case examples, illustrations, and will follow the exact format and all of the objectives outlined by the AICPA.
Also, included in this bundle is the Lambers CPA practice exam software. This unique "adaptive" software will identify exactly where you need to invest your study time and where your weaknesses lie.
Lambers CPA Review Bundle includes:
Over 135 total hours of video lecture (BEC, FAR, REG, and AUD).
Experienced Instructors reinforce lecture by working hundreds of questions and explaining solutions.
Test Prep software (all four sections) over 4,500 questions, answers, and explanations
Hard copy textbooks for all 4 sections. Physical books. Not just .PDFs!
Free update guarantee with no expiration dates!
No Pass Guarantee with no time limits!