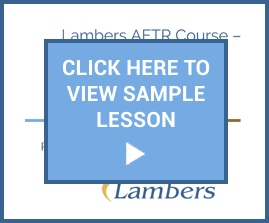 Lambers is a trusted partner and approved by the National Association of State Boards of Accountancy (NASBA) the Internal Revenue Service (IRS) and the California Tax Education Council (CTEC).
Our libraries and bundles provide all the required continuing education for CPA's, CMA's, EA's and AFSP's.
Excellence is important to Lambers. To ensure this excellence, we contract with leading industry experts and subject matter experts to ensure timely and accurate courses so you can rest assured our courses are up to date and relevant to the topics accounting and tax professionals are seeking.
Some of the subject matter experts we are proud to have as part of our team include:
Eva Rosenberg EA, CTC, CTRS
Patrick McCormick J.D., LL.M
Dr. Robert K. Minniti DBA, CPA, CFE, Cr.FA, CVA, MAFF, CFF, CGMA, PI
Blair Cook CPA, CA, CPA(Ill), MBA
Jennifer Nicholson CPA, CA
Jason Dinesen LPA, EA
Andrew Clark EA
Chris Clark EA
…and a whole lot more.
For full bio's and a complete list of our top subject matter experts, click here.
"Thank you Lambers. I purchased your AFSP bundle last November. Not only did I fly through my required hours, you're material will provide me with some excellent reference material come February. Eva is awesome." T Draper
"I'm a big fan of your Tax Preparers Gone Bad course. What a great way to knock out my ethics. Looking forward to next year's version." J Landry.
"Your library provides one of the better values out there. I did over 30 of my required hours with Lambers, In addition to taking many courses, I attended several live webinars". B Ryan
Available Lambers Continuing Education Products