The Lambers Review Enrolled Agent training products are designed with one objective in mind, to have you pass the Special Enrollment Exam. The EA Exam is a rigorous three part exam, which tests you in virtually all aspects of taxation. To help prepare you for this exam Lambers Review EA course will:
Show you where the examiners test most heavily
Disclose recent trends on the exam, by part and by topic
Explain how to focus your study on the hot topics
Steer you clear of the irrelevant topics with little or no points
Show you test taking tips and techniques to get those extra points
Work hundreds of actual exam questions with you
Review many of the actual tax forms referred to on the exam
Use real life illustrations to help understand the why's of tax law
Show what you need to memorize for the exam
Lambers instructors have been preparing tax professionals for the CPA and EA Exams for over 20 years. Their teaching and practical experience will help you pass the EA Exam and set you apart from other tax practitioners.
The EA Exam consists of three parts:
Part 1 – Individuals
Part 2 – Businesses
Part 3 – Representation, Practices and Procedures
The Lambers Review online course lectures on all the topics associated with the EA Exam. Your professor lectures and works hundreds of questions with you so on exam day you are confident and prepared to pass. Browse through the Lambers EA Review Store and take a look at the sample lectures. See for yourself how Lambers can help you become an Enrolled Agent, licensed to practice before the IRS.
Taking multiple exams? Need additional or multiple products? Call us now at 1-800-272-0707 for complete course package options, customized bundles and any discounts that may be available.
Video Courseware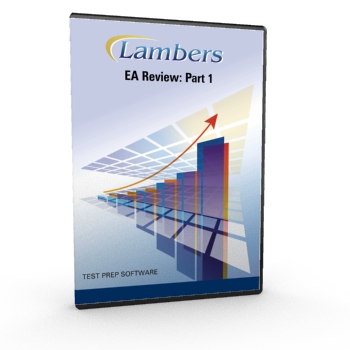 EA Review Test Prep Software: Part 1 (2023)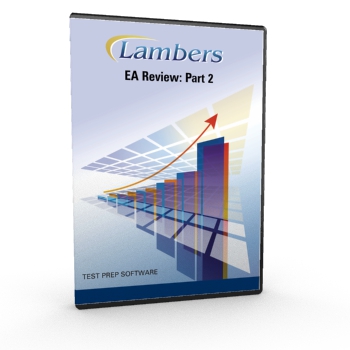 EA Review Test Prep Software: Part 2 (2023)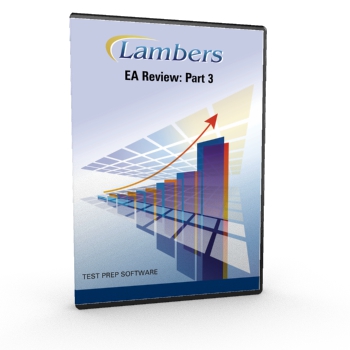 EA Review Test Prep Software: Part 3 (2023)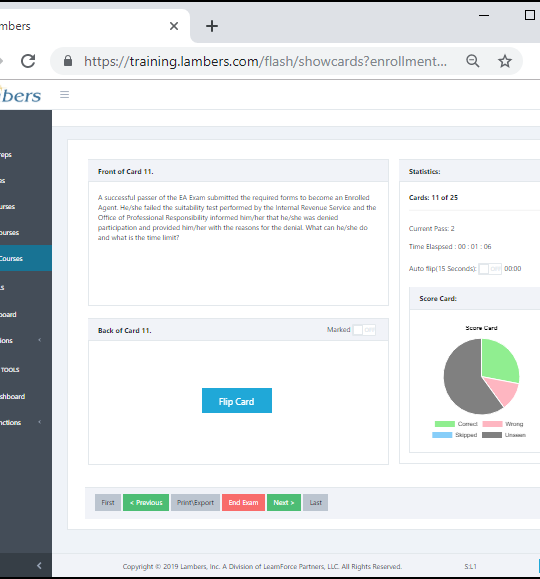 Lambers Flash Trainer EA Part 1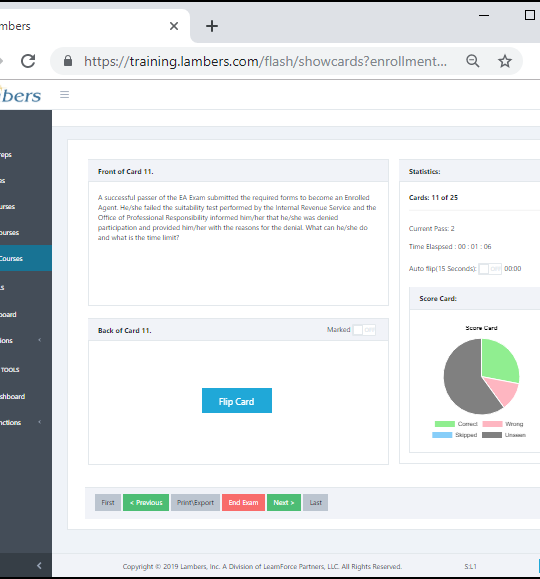 Lambers Flash Trainer EA Part 2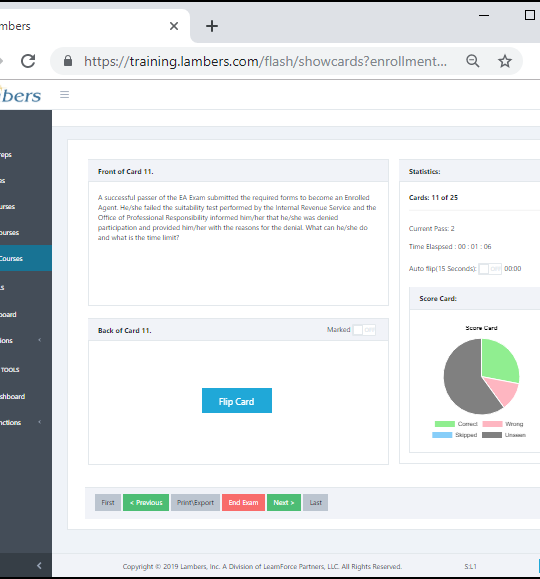 Lambers Flash Trainer EA Part 3