1 Year All Access Continuing Education Special 3
Category : CE
Course Format : video
1 Year All Access Continuing Education Special 3
$250.00
Lambers is making this exclusive offer for our Premium Continuing Education Library to all former clients and current prospects.
Premium Continuing Education Library includes unlimited live webinars with no final exam required. Hundreds of video-based Continuing Education courses. Extensive Knowledge base.
Today's tax world seems to change on nearly a daily basis. You need a reliable continuing education source you can count on to have new and updated courses. That choice is Lambers. Our continuing education library has been put together exclusively for CPA's, EA's and AFSP's. New courses continuously being added.
Related Products
Sale!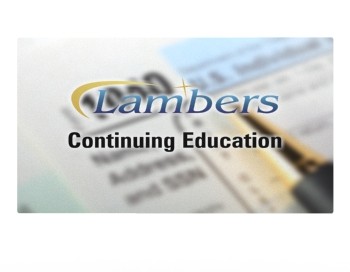 1 Year All Access Continuing Education Special