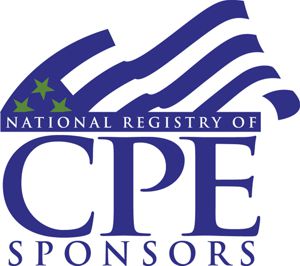 Continuing Professional Education (CPE) is required for CPAs in almost every US State and Territory.   Each state or territory has its own reporting rules, but for the most part CPAs are required to earn approximately 120 CPE Credits every three years.  It is important to check your own state requirements for CPE hours, reporting and other rules regarding CPE.
Qualifying CPE programs must meet certain standards. Lambers has achieved this by becoming NASBA certified in self-study QAS offerings.
All jurisdictions accept courses from Lambers. However, some jurisdictions have additional requirements. You can see which jurisdictions have these requirements at: CPE Credit Requirements By State or  https://www.nasbaregistry.org/cpe-requirements .
For information regarding the Lambers Continuing Professional Education product line, Click Here.