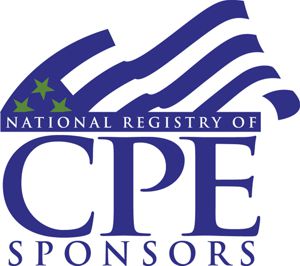 Lambers CPE is proud to announce that it will be expanding the current CPE Catalog with the addition of 15 new courses during the month of February.   These courses are taught by Garland Granger, CIA, CPA, CFE.  Professor Granger is well known in the CPE arena as a top-notch instructor who brings a high level of energy to his CPE presentations.
Professor Arthur Reed, MBA, CPA, MST will also be adding new courses during the month of February.  Professor Reed's courses focus on Federal Tax and Ethics.  Courses taught by Professor Reed make difficult topics easy-to-understand.
February additions to the Lambers CPE Catalog include:
Protecting Your Organization from a Destructive Culture
Business Ownership Transitions-Buying, Selling and Exit Strategies
Analyzing Financial Statements to Reduce Waste and Fraud
Ethics
Effective Internal Controls for Small to Mid Size Businesses
Financial Statement Analysis (7 separate CPE Courses)
Business Income and Entities Accounting Periods and Methods
General Review for the 2017 Tax Filing Season
IRS Professional Responsibilities, Practice and Procedure
Keep checking back for more CPE Course offerings from Lambers.  This spring Lambers will be again increasing its catalog with topics in Auditing, Information Systems, Personal Development and Marketing.  In addition to new courses, Lambers will be offering other types of delivery methods in order to make getting your credit even more convenient.  You can contact a Lambers representative for more information.