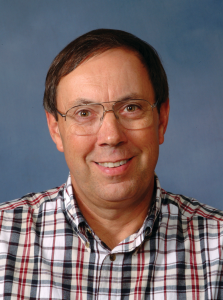 Lambers, Inc. announces that Professor Garland Granger, CIA, CPA, CFE will be teaching a set of CPE Courses for the Lambers self-study CPE course library. Professor Granger is well known nationwide as a dynamic presenter who consistently gets great reviews from students who attend his courses. He believes that continuing education should be practical and informative as well as enjoyable. His teaching style is interactive and he enjoys using hands-on examples to reinforce his points. Professor Granger's sense of humor and his interactive teaching style make his courses fun and helpful for improving the skill level of each participant in a practical manner.
Professor Granger will be presenting the following topics in the Lambers CPE Course self-study library:
Compilation and Review Update
Protecting Your Organization from a Destructive Culture
Business Ownership Transitions-Buying, Selling and Exit Strategies
Financial Statement Analysis
Analyzing Financial Statements to Reduce Waste and Fraud
Ethics
Effective Internal Controls for Small to Mid Size Businesses
Check the Lambers website frequently for new courses taught by Professor Granger or call a Lambers representative for more information on all the Lambers CPE Course offerings.